State of California Further Restricts Use of Criminal History in Hiring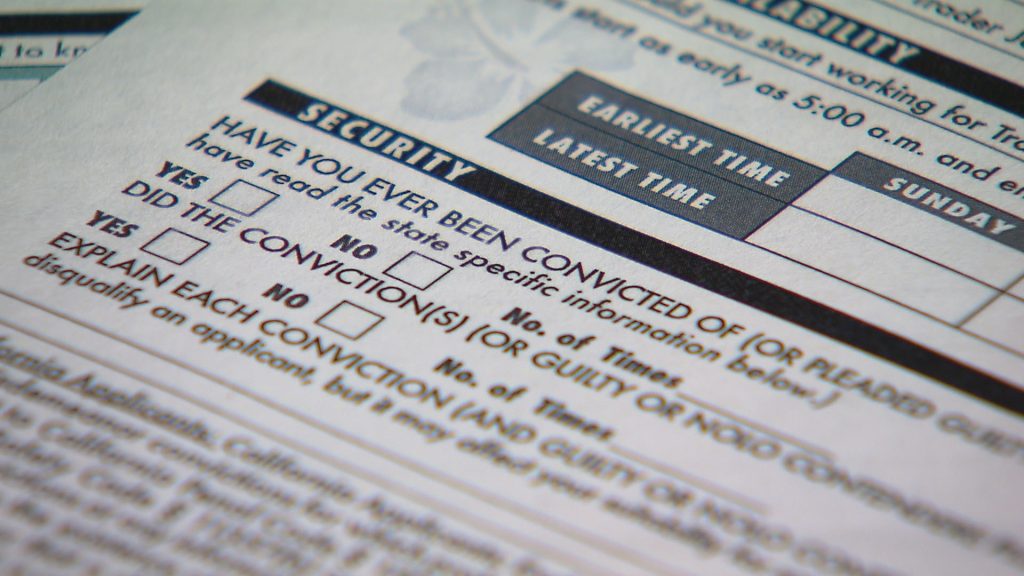 Effective July 1, 2017, new regulations are effective in California regarding an employer's use of criminal background history in employment decisions. The California Fair Employment and Housing Council (FEHC) finalized the new regulations in January of this year, which very closely mirror the United States' Equal Employment Opportunity Commission's 2012 guidance on the use and consideration of arrest and conviction records in employment decisions.
Among the requirements of the new regulations are the following. First, employers will be prohibited from considering any non-felony conviction for marijuana possession if the conviction is more than two years old. This new regulation removes current prohibitions on asking applicants to provide information concerning non-pending detentions or arrests not resulting in conviction, convictions that have been judicially dismissed or ordered sealed, and information concerning a probation-based referral to or participation in a work/education program.
The new regulation also prohibits employers from considering criminal history when doing so will result in discrimination against individuals within a protected class (e.g., race, gender, national origin), or as the EEOC states have a "disparate impact". This is particularly when a seemingly neutral policy has a discriminatory impact on a certain protected class of individuals.
Finally, the new regulation will also require that the employer give notice to the applicant or employee of a disqualifying conviction and provide a reasonable opportunity to the applicant or employee to present evidence of factual inaccuracy, if the information came to the employer from a source other than the applicant or employee. This is somewhat like the federal Fair Credit Reporting Act ["FCRA"] except that it requires this notice whether or not the employer is taking "adverse action" against the applicant or employee. This is also different from some of the "Ban the Box" ordinances (as in Los Angeles and San Francisco) where notice is generally required if adverse action is taken against an applicant based upon criminal record information coming from any source at all, including the candidate herself.
Most important is the fact the employer should never have a policy completely barring anybody from employment that may have a criminal history. Each case must be looked at specifically on its own facts.
Employers with employees or applicants in California should be looking at any policies or procedures with regard to the use of criminal history in employment decisions to make sure it comports with the new regulations by July 1st.
City of Los Angeles Passes the Fair Chance Initiative in Hiring
The City of Los Angeles has passed the "Fair Chance Initiative for Hiring", an ordinance that limits the use of criminal history information by Los Angeles employers (employers that are located or doing business in the City of Los Angeles and that employ ten or more employees). This law became effective on January 1, 2017, but employers have a grace period until July 1, 2017 to get practices in compliance.
This is one of the most restrictive "ban the box" initiatives in the nation. Not only will employers have to remove any questions about criminal convictions on an employment application, but employers are prohibited from inquiring at all about criminal histories until the employer makes a conditional offer of employment. No offer may be withdrawn until the employer completes a written assessment linking the applicant's criminal history with the prospective job duties, based upon the EEOC factors in its 2012 Guidance (link above) at a minimum. If an employer seeks to make a decision based upon the criminal history that will adversely affect the applicant, the employer has to give the written assessment to the applicant, along with all other information about the criminal history, and allow the applicant five (5) business days to cure any misinformation before taking such action. If the applicant provides any such information, it must be added to the written assessment which must then be provided to the applicant.
All job postings require a sentence that the employer will consider qualified applicants with criminal histories for employment pursuant to the LA Fair Chance Ordinance.
The new law further imposes a poster requirement in English and Spanish.
After July 1, 2017 most violations of the LA Fair Chance Ordinance will expose employers to penalties and fines of up to $500 for the first violation, up to $1,000 for the second violation, and up to $2,000 for subsequent violations. Penalties and fines for posting and record retention requirements will be up to $500 for each violation.
There are procedural requirements for criminal background checks. There needs to be written disclosures and an employer obligation to provide a copy of the report. There has to be an authorization for the background check to be run, and pre-and post- adverse action notices to be sent to the applicant.
Failure to adhere to these policies can result in monetary penalties, punitive damages and attorney fees and costs.
Please contact your Alcott HR human resources team for further information or compliance assistance.