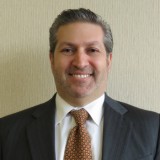 Chief Information Officer
Peter Rothman serves as Chief Information Officer for Alcott HR. He is responsible for the organization's infrastructure and applications to ensure that they meet the needs of the constantly changing business and legislative requirements to support our clients.
Peter has more than 17 years of HR industry experience, having previously served as the IT director for a leading international recruiting firm. He has held numerous leadership positions at leading Fortune 500 organizations and startup companies alike.
Peter is a member of the Long Island Forum For Technology (LIFT) Executive Committee and Board of Directors. He is also a member of the Board of Directors for the Applied Science Foundation For Homeland Security.