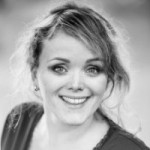 Paulien is an experienced HR Manager with over 10 years expertise in operational, tactic and strategic HR positions.
She worked for commercial businesses as well as large NGO's and also has done a lot of HR consultancy assignments for SME's.
Paulien holds an MSC degree from TiasNimbas Business School in Management & Organization and has a bachelor degree in HR business administration.