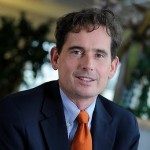 Sr. Advisor of Strategic Business Development
Mark heads up the offices of Alcott HR Europe in the Netherlands. Mark oversees the day-to-day operations of the company, supporting marketing and business development work for more than 150 U. S. companies in Europe. Mark specializes in the medical, consumer and industrial markets in the areas of international business development, international trade, mergers and acquisitions, international staffing and human resources, European market development and lead generation.
Mr. de Vries has also served as an international trade advisor and as a member of the Netherlands Chamber of Commerce in the United States. He attended Christelijke Hogeschool Windesheim studying international marketing.