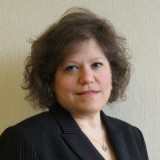 Dawn Davidson Drantch is Corporate Counsel for Alcott HR. Dawn advises senior management and Alcott's human resources professionals on legislation, laws, regulations and rules, as well as employee relations issues, policy and procedural development, harassment and employee relations investigations, and compliance with multi-state employment laws.
She guides Alcott's policy and procedure development and employment law compliance and training programs across the country. Dawn presents webinar series and authors Alcott's white papers for Alcott's clients and the public at large on matters of workplace law and issues.
Prior to joining Alcott, Dawn practiced employment and labor law and was a human resources consultant with one of Long Island's top firms. She also worked as an Equal Opportunity Specialist in the Civil Rights Division of the U.S. Department of Labor in Washington, D.C. She is a cum laude graduate of the University of Rochester and a graduate of the Washington College of Law at American University where she was an editor of the Administrative Law Journal. She is a member of the New York, New Jersey and Washington, DC Bars and is admitted to practice in the Federal District Courts for the Eastern and Southern Districts of New York, as well as the U.S. Second Circuit Court of Appeals.
Dawn is on the Board of Directors of NAPEO and is on the NAPEO Legal Advisory Council, State Government Affairs Committee and Health Care Task Force, where she chairs the State Contingency Planning sub-Committee. Dawn also frequently contribute to the "PEO Insider" trade magazine, presents at NAPEO conferences and webinars, and lobbies for federal and state PEO legislation. She is also on the Board of Directors for the Moxxie Mentoring Foundation and is the chair of the Ms Moxxie Mentoring Program. She was recognized as one of Long Island's 50 Most Influential Women In Business by the Long Island Business News for 2015.