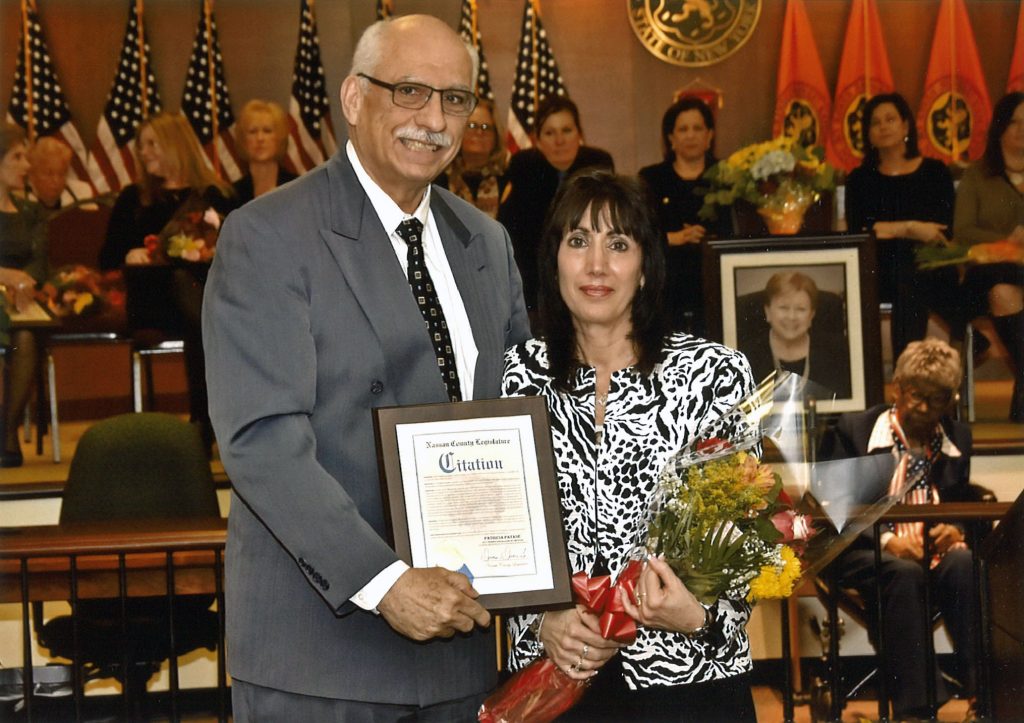 Pat Patane, Director of Administrative Services at Alcott HR, was recently named as the District 15 honoree for the "Women Trailblazers of the New Millennium." The award recognizes women residing in Nassau County who serve as role models in their communities and workplaces through their contributions to the betterment of their fellow residents and co-workers. The honorees are recognized during National Women's History Month which is celebrated in March.
At Alcott HR, Pat began 20 years ago as an Administrative Assistant and steadily advanced to her current position as Director of Administrative Service. During her two-decade tenure, she has served as a dedicated mentor and strong advocate to many young women in the company, helping them advance in their careers and achieve their full potential. Additionally, she is an active member of the company's good works committee, Alcott HR Cares, an internal team dedicated to organizing fundraising events for Alcott HR employees in support of local charities.
Pat is equally active in her local community. For the past seven years, she has been involved with the Levittown Community Council (LCC) and currently serves as its President and Program Chair. LCC's mission is to bring together organizations and residents in Levittown and the surrounding areas with the goal of promoting community pride and unity. At the LCC, Pat's role is expansive and includes publishing the organization's monthly newsletter, planning all of its events such as its signature events, Winterfest, Lazy Days of Summer and Earth Day Clean-up all of which are enjoyed by hundreds of Levittown residents. In addition, she is the co-founder of the "Youth Recognition for Volunteerism Award". Currently, she and other members of the LCC are working with other local organizations to promote Levittown's 70th Anniversary.
Along with this latest honor, Pat is the recipient of the "Levittown School District Community Recognition Award," which recognizes individuals who exemplify integrity, commitment and concern or their community.
Pat has been a resident of Levittown for over 40 years and resides there with her husband, Don, an immediate past president of the LCC. Their son, Ryan, is a professor at Nassau Community College.