Internal Revenue Service (IRS) to Begin to Enforce Affordable Care Act (ACA) Employer Penalties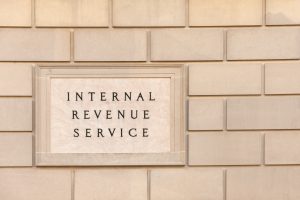 The IRS has not, until now, begun enforcing the employer shared responsibility penalties under  ACA, even though the shared responsibility provisions have been in effect since 2015. Some employers may have been lulled into a false sense of comfort with the U.S. House of Representatives' passage of its version of repeal and replace. However, as of now ACA is still the law of the land, to quote Speaker of the House, Paul Ryan.
On April 7, 2017 the Treasury Inspector General for Tax Administration (TIGTA) released a report entitled "Affordable Care Act: Assessment of Efforts to Implement the Employer Shared Responsibility Provision." Since mid-2015 the IRS has been developing a system, the ACA Compliance Validation (ACV) , that will be used to identify non-compliant applicable large employers (ALEs) to calculate penalties. This TIGTA report explained how the ACV system will be used to identify non-compliant ALEs. The implementation of the system was supposed to be activated some time after May, 2017 for assessments for the 2015 tax year. Once the ACV system is complete, the IRS will begin sending out penalty notices to ALEs that failed to offer affordable, minimum value coverage to their full time employees for at least the 2015 tax year, and possibly the 2016 tax year, as well.
According to the TIGTA report, the IRS will issue notices to the ALE about a potential assessment of a penalty. The assessment will identify the employee(s) that have received subsidized marketplace coverage and provide the ALE the opportunity to respond to the notice of potential assessment. If the IRS determines that the ALE is liable for a shared responsibility payment, the IRS will send the ALE a notice and demand for payment.
Alcott HR clients that receive a notice of potential assessment should contact their Alcott HR benefits department as soon as possible for assistance.  Additionally, if you have any questions regarding ACA and how Alcott can assist you with your compliance obligations, please contact your Alcott HR benefits representative.