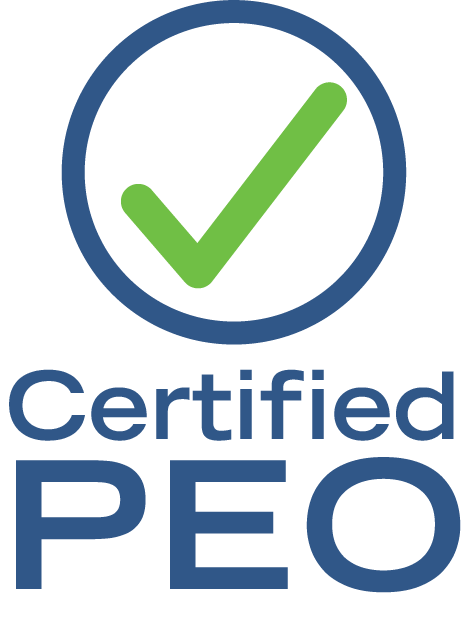 Alcott HR (www.alcotthr.com), a leading provider of human resources outsourcing solutions with offices in Farmingdale and Buffalo, New York, has earned another key credential attesting to its financial stability and fiscal integrity – certification by the United States Internal Revenue Service (IRS) as a Certified Professional Employer Organization (CPEO). In a release issued on June 1st, the IRS announced its approval of the first group of Certified Professional Employer Organizations of which Alcott HR was one. The IRS does not endorse any particular certified professional employer organization. For more information on certified professional employer organizations, go to: www.IRS.gov.
Alcott HR was one of the nation's first professional employer organizations (PEOs) to have its application accepted by the IRS for this voluntary certification program for PEOs which substantially affects the employment tax liabilities of both the CPEO and its clients. In effect, a business that enters into a qualifying relationship with a CPEO is not liable for obligations regarding their federal employment and payroll taxes once they have timely paid their full federal tax liability to the CPEO for remittance to the IRS. This significantly reduces any real or perceived risks a business may have for using a PEO. To gain CPEO status, a PEO must go through a rigorous application process and must post a bond with respect to employment tax liabilities to $1 million.
In announcing its CPEO Certification, Alcott HR co-founder and President Louis Basso stated, "This is another milestone for our organization and a testament to Alcott HR and its management team's commitment to the highest level of assurance for our clients and prospects and to being among the best in the business."
To be eligible for certification as a CPEO, a PEO must meet several criteria developed by the IRS. They include: being a business entity with at least one physical location within the United States; having a history of federal, state, and local tax compliance, as well as financial responsibility, and organization integrity; and being managed by individuals (a majority of whom are U.S. citizens or residents) who have knowledge or experience regarding federal and state employment tax compliance and business practices relating to those compliance requirements.  Annual financial statements audited by an independent Certified Public Accountant (CPA) and prepared in accordance with accepted GAAP methods are included as part of these requirements which a PEO must continue to meet to retain the CPEO certification.
The CPEO program was established through the "The Tax Increase Prevention Act of 2014," which was enacted on December 19, 2014. It required the IRS to establish a voluntary certification program for PEOs, which, by definition of their role, handle various payroll administration and tax reporting responsibilities on behalf of their clients. Under this legislation, the IRS must also publish lists of CPEOs that have been certified under the CPEO program, as well as those PEOs whose certification has been suspended or revoked.
Alcott HR, the longest tenured PEO based in New York and the first PEO to be registered in New York State, has long been an advocate for the highest standards of quality assurance for PEOs. The company was among the nation's first PEOs to become an Employer Services Assurance Corporation (E.S.A.C.) accredited PEO (www.accessesac.org) and as such is backed by over $15 million of financial assurance (surety bond), in addition to its CPEO bond.  E.S.A.C. accreditation is especially important in that the E.S.A.C. bond covers, in addition to federal tax liabilities, reimbursement to the PEO's clients, worksite employees, taxing authorities, and insurers in the unlikely event of a default by the PEO to pay wages, state and local taxes, payroll taxes, contributions to employee retirement plans, workers' compensation premiums and group life and health insurance premiums or plan contributions.  E.S.A.C. certification means that Alcott HR meets the PEO Industry Gold Standard for stringent financial, professional and ethical standards. Alcott HR also was one of the first PEOs in the state of New York to gain key certifications of the Certification Institute (www.certificationinstitute.org).
Alcott HR is a longstanding, active member of the PEO industry. Alcott HR President Louis Basso is currently the Chair of the New York State Leadership Council of the National Association of Professional Employer Organizations (NAPEO, www.napeo.org). In addition, he is a past President and Vice President of NAPEO, as well as past Chairman of NAPEO's Federal Government Affairs Committee, and a past President of E.S.A.C. The firm's Corporate Counsel, Dawn Davidson Drantch, Esq., serves as Member of the Board of both E.S.A.C. and NAPEO, and its Chief Operating Officer Steve Politis is co-chair of the NAPEO New Jersey State Leadership Council.