New York State Paid Family Leave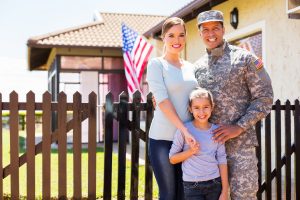 New York State is rolling out the most comprehensive paid family leave law in the nation.  The New York State Paid Family Leave Act (NYSPFL) was included in last year's state budget and proposed rules were issued on February 22, 2017. The comment period on the proposed rules closed in early April and final regulations have not yet been issued.  As a result, there are a lot of unanswered questions surrounding this new law.
Generally, this is what we do know. All employers in New York State are covered.  That means even employers with just two (2) employees will have to comply with the NYSPFL. Full and part time employees will both be eligible for paid family leave.  Beginning January 1, 2018, full time eligible employees may take up to eight (8) weeks of leave, which increases to ten (10) weeks in 2019 and then to the full twelve (12) weeks in 2021. This will be prorated for part time employees.  The leaves will run concurrently with federal Family and Medical Leave for covered employers under that statute.
Employees will be able to take this leave for baby bonding, a family member's (child, grandparent, spouse, domestic partner) serious health condition or to relieve pressure when a family member (spouse, domestic partner, child or parent) is called to active duty.  It is important to note that it cannot be used for an employee's own serious health condition. To that end, an employee will not be able to take more than 26 weeks combined NYSPFL and New York State disability benefits in the same 12 month period.
Besides leave, the NYSPFL gives a paid benefit during that leave through an insurance policy similar to those under state statutory disability.  The benefit begins in 2018 as the lower of 50% of the employee's average weekly wage or the state average weekly wage (in 2016 this was $1305.92).  The benefit amount increases gradually and in 2021 it tops out at the lower of 67% of those two figures. The employer can permit, but not require, an eligible employee to use earned paid time off to receive full salary while on leave (and the employer would be reimbursed as is the case now with statutory short term disability).
The benefit will be funded through a payroll tax on employees (not employers) through the rubric of the New York State Workers' Compensation Law (which also encompasses statutory disability).  The amount of the tax is supposed to be released on or about June 1, 2017 and employers should begin deductions July 1st.
More information on NYS Paid Family Leave may be found here: https://www.ny.gov/programs/new-york-state-paid-family-leave
Please contact your Alcott HR human resources specialist with any questions.