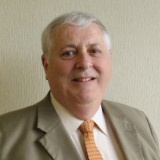 Director Of Risk Management
Bob Byrnes is the Director Of Risk Management for Alcott HR. Bob works with small businesses to develop and implement total risk control programs that enhance regulatory compliance, improve workplace safety and reduce exposure to lawsuits, fines and audits. He is responsible for all facets of Alcott HR's property and casualty program, including training and inspections.
As a Certified Safety Professional since 1986, Bob leverages more than 30 years of experience in his role at Alcott HR. A recognized authority on workplace risks and prevention, Bob has appeared in Newsday, the Associated Press and other publications to provide his expert insight.