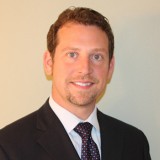 Director Of Sales – Rochester
James Toner is the Director Of Sales for Alcott HR's Rochester office. He is responsible for educating business leaders in the Rochester area about Alcott HR's capabilities and for providing outstanding support to clients in the area.
James is an entrepreneur himself, having owned his own small business. As a result, he has a unique understanding of the challenges facing small business owners today. James combines this unique perspective with more than 13 years of experience in the human resource management industry to build consultative, advisory relationships with all of his clients. He enjoys working closely with business owners and leaders, taking the time to understand their companies, their motivations and their challenges while helping them solve their pressing problems.
James is a member of the American Payroll Association (APA), the Society For Human Resource Management (SHRM), the Greater Rochester Area Payroll Association and the National Association Of Professional Employer Organizations (NAPEO).
James is involved in a number of community organizations and causes, including Camp Good Days and Special Times, which helps send children with cancer to summer camps, as well as Habitat For Humanity, Camp No Limits, and the March Of Dimes.