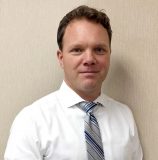 David Gaffney is Director of Sales for Alcott HR. David brings an extensive background and proven track record in business development and sales management spanning over 15 years. His skill set is broad, encompassing negotiations, solution selling, team building, training and development, organizational leadership and key client retention.
With his strong background in HR solutions, David is integral in effectively developing new customer relationships, building and motivating a high performance sales team, and instilling customer loyalty through ongoing positive client relations. He is the recipient of several awards and honors in recognition of his sales prowess, including the 11 President's Club Awards, Trend Setters 2006 and Fast Starts 2008 honors.
David holds a Bachelor's degree in Business Administration from Fordham University and resides in Stony Brook, NY.