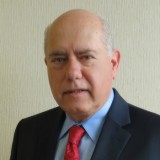 Director Of Business Development
Al Anastasi is Director of Business Development for Alcott HR. In this capacity, Al is involved in building client relationships, promoting client education and advocating on behalf of small and growing businesses, medical groups and not-for-profit organizations.
Al has over 30 years of sales, sales management and marketing experience in both the technology and human resources sectors. He has held numerous leadership positions throughout his career.
An active member of the local business community, Al is a member of various Long Island and New York business organizations, including the Hauppauge Industrial Association (HIA), the Long Island Association (LIA), the Long Island Forum For Technology (LIFT), LISTnet, LI Capital Alliance, the Long Island Power Network, the Queens Chamber of Commerce, the Manhattan Chamber of Commerce and the Long Island City Business Development Council. Al has also served as an Advisory Board member at Ronald McDonald House of LI and as Co-Chair for the fundraising committee at Schneider Children's Hospital.