A Passion for People and Performance.
No two businesses are alike, and we are confident that no other human resources outsourcing (HRO) firm is like us. That's because we take a hands-on, high-touch, personal and flexible approach to HR outsourcing that no other PEO can match.
While many of our competitors are more concerned with selling bundled services, our only concern is helping you succeed. That's why we will work hand-in-hand with you to customize an HR outsourcing solution specific to your business and your HR needs. But our commitment to you doesn't end once our relationship begins; we continue to meet face-to-face with you and your employees, making sure that we truly understand your changing needs so that we can keep you compliant, focused and successful at all times.
We also make it easy to get answers to your HR questions when you need them. When you call us, you'll speak directly with one of our experts immediately. You'll never have to contact a call center first, navigate through voice prompts, speak to a customer service
generalists and then, if you are lucky, get transferred to the person you were looking for in the first place. We're here when you need us.
These are just a few of the ways that we take a different approach to PEO.
---
Cameron – The Foundation Matters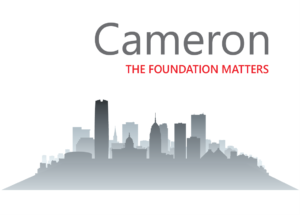 Founded by the Cameron family in 1960, American Fidelity was created to provide employer cost-savings solutions and supplemental benefits to specific industries. Over the years, the Cameron family has built a reputation of resilience and reliability in the financial industry.
The Cameron Enterprise now encompasses twelve companies, a select group who believe the values they share and the financial security they provide create the foundation for all future successes. Visit Cameron Enterprises to learn more about how these companies help provide unique solutions to our customers.